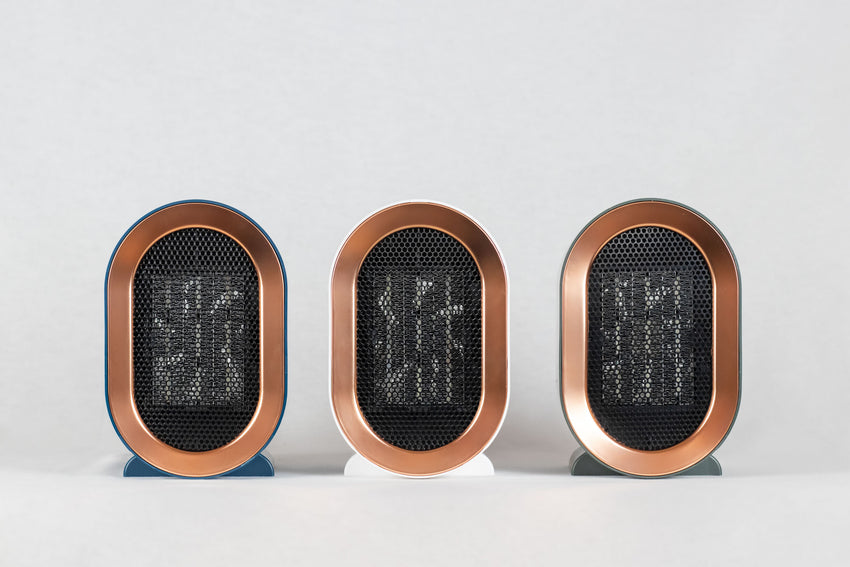 As winter approaches, a reliable heater becomes essential to endure the harsh cold. While a heater is undoubtedly an important home appliance, having a smart heater elevates the experience to a whole new level. 
Fara by Boldr
Fara is a compact electric heater with an iconic design that raises the bar for flexible home heating with an add-on option for smart functionality that unlocks a host of intelligent and energy saving features.
Smart Zoning
Fara's Smart Zoning feature allows you to customize comfort levels on a room-by-room basis, ensuring that everyone in your household enjoys personalized warmth. You can activate Fara in one room without having to turn on all the Fara heaters in your household. By doing so, you not only enhance comfort but also minimize energy wastage, ultimately contributing to a more sustainable and cost-effective heating solution.
Remote Access
Through Remote Access, you gain full command over Fara's smart features, regardless of your location. No more returning to a chilly home after a long day. Instead, you can arrive in a perfectly warmed environment, thanks to Fara's remote capabilities, allowing you to turn your heater on or off remotely, wherever you may be.
Real-Time Cost Monitoring
With winter approaching, the need for cost savings is as crucial as ever. Fara's real-time cost monitoring feature allows you to track your usage directly from the comfort of your phone. Whether you prefer to view Fara's consumption on a room-by-room basis or as a total for your entire home, this smart feature empowers you to make informed decisions about your energy usage, leading to savings of up to 30% on your monthly bills.
Smart Scheduling
Fara streamlines your heating schedule with its intelligent smart scheduling feature. This capability enables you to effortlessly fine-tune heating settings for each room, helping you minimize energy expenditure while ensuring maximum comfort during the winter. By optimizing your heating schedule, you're not only reducing your environmental footprint but also enjoying cost savings that allow you to allocate funds to other important matters.
Voice Control with Google Home and Amazon Alexa
For seamless integration into your smart home ecosystem, Fara is fully compatible with both Google Home and Amazon Alexa. With voice commands, you can effortlessly manage Fara's settings. From turning it on or off to adjusting room temperatures and activating preset modes, you can enjoy the ultimate convenience without lifting a finger.
Elevate your winter experience with Fara's smart features. From customized comfort through Smart Zoning to Remote Access for total control, Fara redefines home heating and transforms your space into a smart home. Keep an eye on your energy costs in real time and optimize your heating schedule, all while enjoying effortless voice control integration with Google Home and Amazon Alexa. Embrace the smart features of home heating with Fara, and experience a winter like never before.