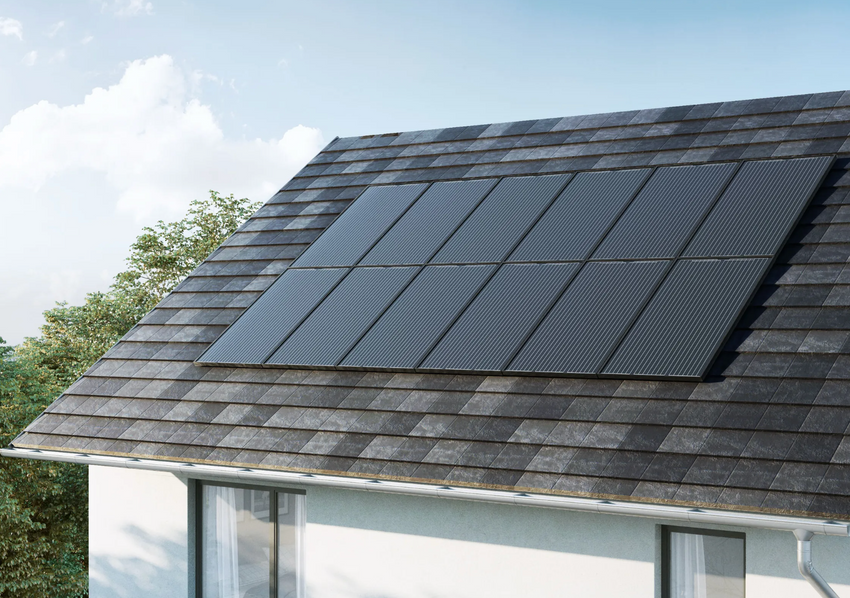 Governments and people rank climate change as one of the biggest existential risks in the 21st century.
In 2021, the EU made
climate neutrality,
the goal of
zero net emissions by 2050,
legally binding in the EU. It set an interim target of 55% emission reduction by 2030. This goal of zero net emissions is enshrined in the climate law. The European Green deal is the roadmap for the EU to become climate-neutral by 2050.
Almost anybody you speak to will have a strong opinion on curbing climate change. 
However, between complex government legislation, jargon and mind boggling statistics, the practical steps that can/need to be taken often appear
abstract and disconnected from our daily lives. Yet, in the UK and across the globe our own homes account for between 20% and 25% of all man-made CO2 emissions. For many governments and consumers, cutting emissions from housing is now seen as central to their ability to meet national and international emissions reduction targets. So what is the answer to cutting emissions generated by our homes? One of the answers is low carbon housing. 
WHAT IS LOW CARBON HOUSING?
Low-carbon homes are houses with very high-energy efficiency ratings aiming to decrease residential carbon emissions by reducing overall energy demand and increasing reliance on low-carbon energy sources. This wide definition stretches from the materials that are used to build the house all the way to the type of heating and cooling that it uses to regulate thermal comfort. 
In theory low carbon housing is a fantastic idea that can change the way we interact with our environment. It would be fantastic if all of us could live in a new zero emissions house constructed with sustainable materials, incredible insulation and a ground source heat pump. However, the reality is that our cities are largely built and that  building new housing in densely populated areas is rather impractical. 
SO HOW DO WE TURN TO THE FUTURE IF WE ARE DESTINED TO RESIDE IN THE PAST? 
The answer may lie in retrofitting our existing housing by switching to  low-carbon energy sources and installing systems to manage our energy consumption. Currently 90% of rooftops in our cities go un-used while heating/cooling account for 70% of our energy consumption at home. A clear solution to this is to turn to solar panels for energy generation, coupled with low wattage,  electric, smart home heating systems that allow for a reduction in energy consumption. 

Thanks to available solar panel grants, as well as, the increasingly competitive prices in the market, solar energy is becoming a popular source of energy for more and more families. The technology has been drastically improved over the last years and has been complemented by solar battery storage systems, turning solar into a significantly more efficient source of clean energy. This is backed by record breaking solar panel installations in 2021. The 27 member states of the European Union saw around 25.9 GW of new solar PV capacity connected to their grids in 2021, an increase of 34% over the 19.3 GW installed the year before.
A LOW WATTAGE SMART HOME SOLUTION FOR HEATING 
At BOLDR we have developed a smart home enabled low wattage electric heater that can help users reduce their energy consumption by up to 30% when compared to traditional electric heaters. Part of this reduction in consumption is low wattage infrared technology which distributes heat directly to objects, rather than relying on convection to move hot air around. Radiant heat enables for a faster more direct type of heating, meaning that less energy is required to achieve desired comfort levels, when compared to traditional convection heating. The other side of the reduction in energy consumption is the inclusion of IOT / smart home features, that manage the heaters themselves. The smart technology is built around reducing consumption through effective heat management and reduction of over-heating. It unlocks features such as zonal heating, smart scheduling and cost monitoring. In the future, features such as open window detection and geo-fencing will allow even further reduction in consumption and limit the risk of heat waste. 
Pairing solar panels with BOLDR smart infrared heating has a number of advantages for users looking to retrofit their homes. 
Infrared heating is modular & simple to install

There is no maintenance required on the heaters and the software gets better with every update 

Modular Smart Thermostats are placed in every room, meaning users can selectively heat certain areas of the house 

Solar and Infrared can be installed by standard electric tradesmen, both systems can be installed by a single qualified contractor.

Solar and low wattage infrared is optimal for battery discharge & can work better in winter 

Speed and ease of installation make it a cost effective solution in the short and long run 

The latest generation of high end solar inverters and controllers have multiple programmable relays, so simply switching on and heating up the house when solar is going well or batteries are full is a great opportunity.

Considerably cheaper to install and maintain then heat pumps 
Combining solar panels with smart infrared heating, could be a strong solution when moving to zero-emissions housing whether the project is a retrofit or a new build. The rise of solar in the US, EU and UK is opening the market for infrared heating, and new grants are expected to come into action on low wattage heating soon.