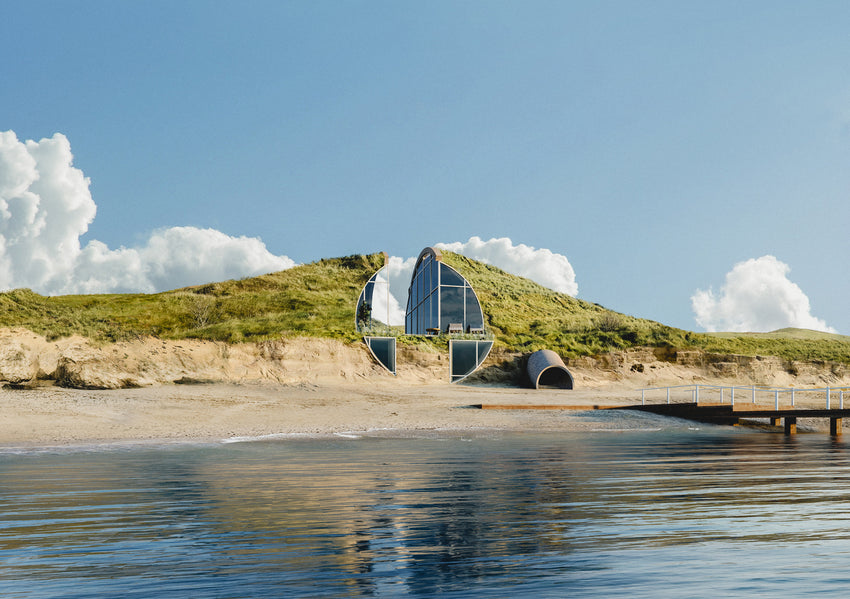 Dune House is designed by the Brooklyn based architecture firm Studio Vural. The concept for the future of homes is reminiscent of a nervous system, self-sustaining in green power generation, producing more clean energy than it consumes through the self-storing solar panels and insulation via burrowing. Deep steel piles are blanketed by earth on all sides, anchoring Dune House in the geothermal temperature of its plot.
There are no machines but devices that power, heat, cool and vent. There is no chemical waste or fuel. The only carbon emission is the candlelight on the dinner table. The construction is planned to be respectful of local bird and animal habitats and is a success in natural preservation since it is only recognizable from sea and blends seamlessly with nature; immersed not imposed. 
Dune House shows the possibility of technology living in harmony with nature.