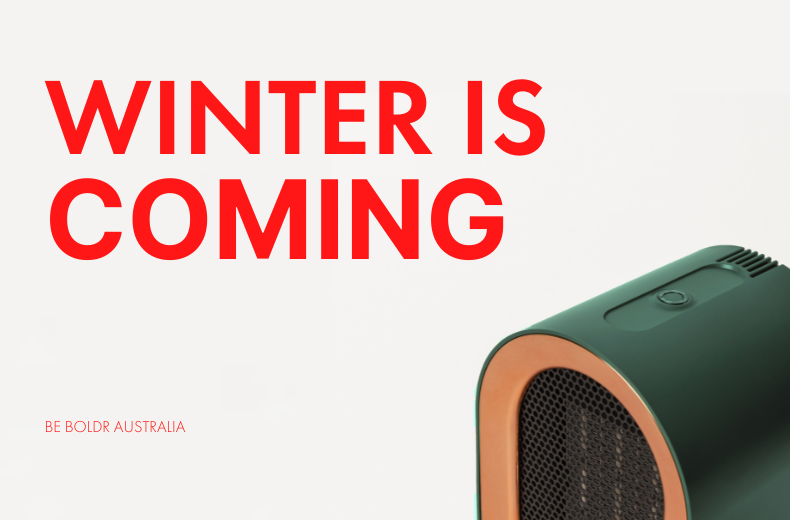 Eastern Australia is set to cop a "shock to the system" with temperatures set to plummet by Thursday on the back of a big cold front, according to the Bureau of Meteorology. In what shapes as the Australian first taste of winter, temperatures are forecast to fall to single digits in some parts.
WITH winter just around the corner, and colder weather starting to settle in, it's time to prepare your home for the winter months. The last two years have seen a sharp rise in the overall cost of heating homes, due to a range of factors including COVID lockdowns, people increasingly working from home, and a general increase in utility prices. Now is the perfect opportunity to look at ways to make your home more comfortable for the winter months, while keeping the financial impact to a minimum. 
Introducing Fara by Boldr. It's a compact electric heater with an iconic design that raises the bar for flexible home heating with an add-on option for smart functionality that unlocks a host of intelligent and energy saving features.
With the latest generation of ceramic heating, Fara swiftly and effectively heats up your surrounding environment. The iconic and contemporary velodrome design ensures compatibility with any interior setting, meaning Fara finds a home on any surface. Smart app features and voice assistant integrations instantly upgrade your heating experience to new levels of convenience and cost efficiency. Equipped with all-encompassing safety features and crafted with flame retardant materials, it is an ideal choice to keep your environment comfortable and safe.