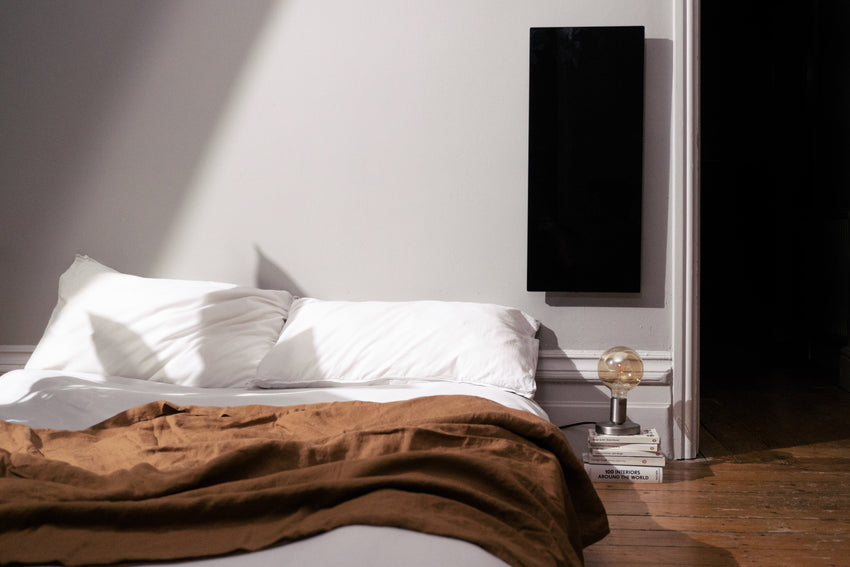 Given that home heating can account for up to 70% of the total energy bill in a household, consumers are continuously searching for cost effective and sustainable solutions. 
At the moment, gas provides half of home heating in Europe and North America. Yet, gas powered boilers and heating appliances are being phased out, over the next 10 years, due to global decarbonisation initiatives. Thus, we see the future of home heating as being electric. 
Currently, cost effective electric heating solutions like heat pumps carry high upfront, installation and maintenance costs, which make them unfeasible for many homeowners and all renters. On the other hand, there are traditional portable electric heaters, which are typically expensive to run, clunky to operate and an eyesore in the home. At BOLDR we produce a range of smart, sleek and cost-effective electric heating that is a suitable choice for homeowners and renters alike. Our technology requires no installation or maintenance costs. The BOLDR heating range includes two flagship products. 
KELVIN
KELVIN delivers a new standard of electric infrared heating backed by a powerful smart home app that helps you save money and live more sustainably. Unlike traditional space heaters that work on convection technology, KELVIN works on infrared technology, which has been scientifically proven to be  30% more cost effective.
FARA
FARA is a compact yet powerful electric heater with an iconic design that raises the bar for flexible home heating. 
THE BOLDR APP
Both KELVIN and FARA are supported by the BOLDR app, which is packed with energy saving features, which helps users waste less energy, which is great for the wallet and fantastic for the environment. Every smart heater comes included with a wireless thermostat that you can place anywhere in the room for accurate temperature and humidity measurements.